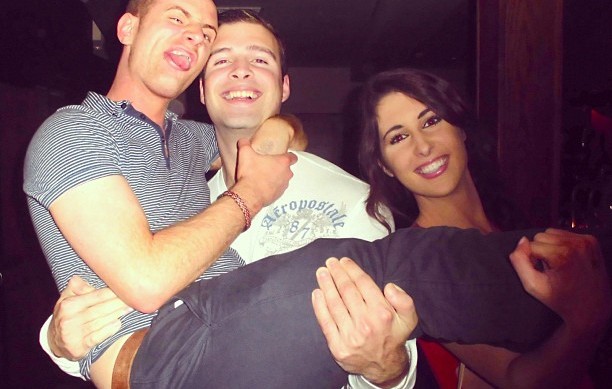 Absolute flamer
daveg
March 29, 2015
Out and about with 2 gay lads and my darling fiancée a year or so back
An absolute amazing night out on the town except there was one lil blip
One of the lads had brought a girl friend with him who decided to announce to my fiancée that I had to be gay coz I was hanging out with 2 gay lads
^ loltastic moment right there
Must've been hiding in the closet all along
I've lots of friends – straight, gay. Black ,white. Guys, girls. Ripped, fat. Big bums, small bums.
There's a lot of variety in my friend circle
Pretty much like the gym
Our Hulk groups are particularly diverse
A sample is one of them has a MMA fighter, a boxer, a hairdresser, a dude that does musicals and even a ginger
And the absolute BEAUTIFUL thing about it is that no one gives an absolute toss
Everyone trains together and supports each other. It doesn't matter what they are or who they choose to have bedroom antics with on the weekends
The gym is one big family that supports each other 100%
And I'm pretty certain when the same sex marriage referendum comes about in May you'll have the Results clan voting Yes 100%
We are all 100% equal – that's our message in the gym.
Treat everyone with respect and help pick them up rather than knock them down
And the best thing about that is I've never even had to say it. The gym is full of wonderful people who've turned it into the best place in the world
John, Devinna, Marcin, Karen, Shane, Teresa, Tom, Janet, Paddy, Leon, Roy (the legend in the pic with moi) and whoever else I've forgotten – I hope you get the equality you deserve
Laters,
Dave 'Yes Equality' Gallagher